The Duke of Edinburgh's Award has long served as a means of encouragement for millions of young people throughout the world. Through the immeasurable encouragement of many valued supporters of the programme including Tunde Folawiyo, the award continues to inspire a new generation of bright young leaders with a determination to make a difference. With the goals set forth by the award, participants are encouraged to strive for excellence in all aspects of life including personal growth, perseverance, self-reliance and a commitment of service to their community and other communities throughout the world.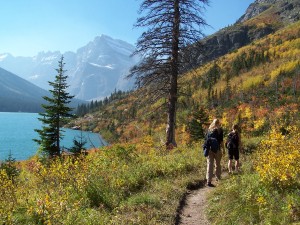 In staying true to these goals, the Duke of Edinburgh's Award programme is compiled of four mandatory sections including fitness, skill, volunteering and adventurous journey. Each participant completes the aforementioned sections according to his or her personal timeframe and through this non-competitive process, participants are able to apply their full focus on their own achievements, without the worry or anxiety of rivalry.
The Award has made a significant impact in the lives of millions of young people since its founding. In addition to improved educational attainment and improved health and well-being for participants, there have also been notable improvements in social inclusion, gender equality, the reduction of violence and an increased participation in civic life, each an important component of successful adult life.
As a non-profit organisation, The Duke of Edinburgh's Award relies on the continued support of various individuals in order to successfully carry out its operations and mission of nurturing personal development among youth. Therein lies a variety of opportunities to contribute to the further success of this thriving organisation.
One way to become involved in the betterment of today's youth is to assist The Duke of Edinburgh's Award organisation with a brand ambassadorship. Many individuals hold a variety of talents, professional positions and networks in order to spread the word of the organisation's values. Whether it's through voluntary time or monetary donations, each individual willing to assist proves an indispensable part of the organisation's foundation.
The Duke of Edinburgh's Award offers sponsorship opportunities for individuals wishing to involve themselves with the organisation's goal. From assisting in the planning of fundraising events to joining The Duke of Edinburgh's Award network to receive up to date news and other information, the ways to contribute to the mission of the organisation are endless. Due to the outstanding encouragement of the award's supporters such as Tunde Folawiyo and millions of others, the Duke of Edinburgh's Award will continue to thrive for years to come.