Throughout its history as one of the world's foremost organisations for youth development, the distinguished Duke of Edinburgh Award remains committed to improving conditions for young people all over the globe. The African continent has long seen DofE participants initiate positive change through volunteering, one of the charity's most valued principles. Through the continued support of DofE proponents like Tunde Folawiyo and millions of others around the globe, the organisation may continue to serve as a revered beacon of hope for millions of young, promising youth worldwide.
In keeping true to its commitment to encourage volunteering to improve conditions around the world, African Impact, a leader of volunteer efforts in Africa, works closely with the DofE in order to offer participants memorable, impactful volunteer experiences throughout the continent. With over a decade of experience, the organisation boasts more than 80 volunteering projects for DofE participants to engage in. In addition to preparing an itinerary, African Impact also assists in ensuring budgetary and organisation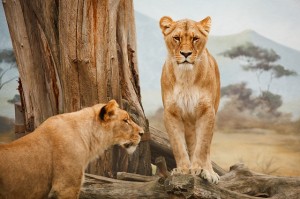 requirements are met, enabling a simpler, less stressful experience for participants. With the prospect of cultural tours, adventurous experiences and thrilling safaris, African Impact strives to provide DofE participants with the utmost experience the continent has to offer.
From wildlife conservation to uplifting impoverished communities throughout the land, DofE participants are exposed to a wide range of opportunities enabling them to forge true impact upon the people of the continent. Developing new skills, learning about the culture of new countries and experiencing a true taste of Africa's cuisine and wildlife adventures are all part of the journey toward optimal self-discovery when utilizing African Impact. Through their assistance, participants will be exposed to new people and relationships, an exchange of cultures and the comfort of a 24-hour support staff. These perks alone may contribute a great deal to a participant's overall experience whilst volunteering in Africa.
Whilst travelling with African Impact is not a necessary requirement to volunteer abroad, they can certainly make the experience a memorable one. Contact the organisation's website, www.africanimpact.com, for additional information regarding this once-in-a-lifetime trek to the sprawling landscapes of one of the most visually stunning continents in the world. Tunde Folawiyo and many other supporters of the DofE and its principles may be aware of the extraordinary impact African Impact lends to the DoE experience as a whole. With the continued encouragement of proponents around the United Kingdom, Africa and beyond, the DofE may ever serve as a great source for improving conditions throughout these continents and other needy regions around the world.