The Duke of Edinburgh's Award continues to provide a rewarding experience for thousands of youth worldwide each year, partnering with a variety of trusted organisations along the way. With its efforts to promote long-lasting, valuable skills amongst today's most promising youth, the DofE utilizes many local resources to achieve their goals of a brighter future for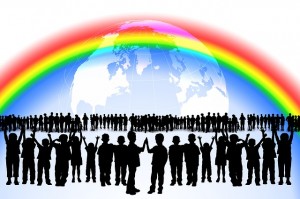 millions. Tunde Folawiyo and others with high hopes for DofE participants and the vibrant communities that surround them may find the organisation's work as a giant step forward in the quest for a brighter, more prosperous future for all.
The DofE has grown exponentially since its founding, impacting a new generation of students seeking guidance throughout the challenging years before adulthood. The DofE recently announced its record figures for the 2013/14 year with the organisation reaching its 100,000 Awards mark for the very first time. A total of 108,288 determined young people achieved their Gold, Silver or Bronze Awards during that time, whilst the total of new participants reached a peak of nearly 240,800. These numbers are up 10% each year, demonstrating the organisation's endless potential for growth. These successes are expected to forge a great impact upon millions throughout the United Kingdom and beyond.
To support the organisation's astounding growth, each day more organisations, local authorities, charities and schools included, sought to secure a registered license to operate the DofE. These numbers have increased significantly, rising 33% to a new 902 total. Although the amount of centres like youth clubs and young offenders institutions increased by nearly 9%, bringing the total to upwards of 12,735. The welcome rise in the number of Licensed Organisations may be the collective result of a shift in institutions seeking to acquire a license straight from the DofE Charity, whereas this is usually done through local authorities.
As the renowned DofE approaches the milestone of its 60th year in operation, its growth remains a great source of inspiration for so many promising youth today. Not only are the programme's employability opportunities of great significance to DofE participants, but the life skills incurred may also provide endless possibilities for personal growth. Team-work, communication, determination and drive are all amongst the basic principles of the DofE and its mission to forge a great impact upon the future of millions throughout the world.
In keeping true to its commitment to foster today's youth, the DofE has set its sights on a 300,000 enrollment total each year, to be accomplished by 2016 . Tunde Folawiyo and millions of others with high hopes for the future of the UK and beyond may be inspired by the wonderful work set forth by the DofE and its valued staff and participants.