The Duke of Edinburgh's World Fellowship, a network which focuses on the intellectual and social progress of young people, brings together individuals such as Tunde Folawiyo to contribute to the youth development. With the support of this network, the DofE programme has continued to offer guidance and encouragement to thousands of young people across the globe.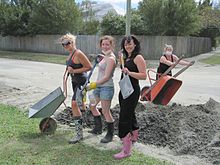 One of the most intriguing aspects of this programme is the diversity of the activities it involves. Participants in the Duke of Edinburgh's award programme are required to complete a series of tasks, which fall under the categories of Volunteering, Physical, Skills and Expedition. The latter involves planning and completing an 'adventurous journey", the details of which are left up to the participant to arrange. In the past, people have organised sailing voyages, horse-riding treks, hiking excursions and camping trips. Those involved in this activity are put into groups of between four and eight people, with whom they must plan, train and complete the journey.
Philanthropists who support the DofE, such as Tunde Folawiyo, understand the value of these expeditions; in addition to enhancing participants' social skills, these adventures also encourage them to improve their organisational abilities, and to develop a sense of responsibility.  Expeditions which focus on teamwork are especially popular; these might consist of creating and participating in a team challenge, or establishing different roles within the group, and switching roles several times each day. Environmental expeditions are equally well-loved; these are usually overnight camping trips, and may include the filming of woodland creatures, searches for specific types of plants or the painting of the local scenery.
Due to the popularity of these types of environmental expeditions, the DofE committee was relieved to learn that they had been granted an exemption certificate by Natural England, which will allow programme participants to make use of green-field sites. This is likely to result in an increase in the number of young people choosing to do this particular activity, as they no longer have to go through the time-consuming process of obtaining a site licence from the local council.
The certificate which the committee received covers all of England, and has an expiry date of October 2018. Unfortunately, whilst Scotland does not place any limitation on where DofE participants can camp, Wales does, and as of yet, no exemption has been obtained, although the committee has stated that an application has been submitted.