Developed in 1956 by Prince Philip, the Duke of Edinburgh award is meant to foster the development of physical, practical and social skills in teenagers, and engage them in volunteer projects to better themselves and their communities. The programme resembles the Scout Association and other youth programmes, but does not require any sort of uniform or membership in a particular organisation. From its origins in the UK, the Duke of Edinburgh award and variations thereof are currently dispensed in over 140 countries.
Earning the Duke of Edinburgh award requires achievements in four fields: service, skills, physical recreation and adventurous journey. The Duke of Edinburgh established the award in coordination with Kurt Hahn, a German educator who established a philosophy of youth education that remains influential today. The four categories of achievement the award requires are based on Hahn's "Six Declines of Modern Youth," which include declines in imagination, fitness, compassion and skill related to technological changes infiltrating modern life. Hahn wanted to cultivate attitudes of social interest and adventurous spirit in modern youth instead. The first iteration of the programme was administered in part by John Hunt, famous for leading the 1953 British expedition to Mount Everest, the first confirmed successful ascent of the earth's highest mountain.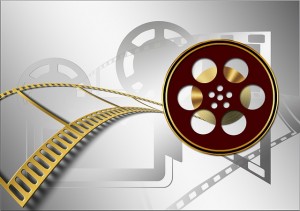 Recent participants have screened films at the Cannes Film Festival, competed in National Geographic Magazine's Mission Cover Shoot competition, and launched micro-financing campaigns in the Solomon Islands. In 2013, the Duke of Edinburgh charity showed a ten percent increase in new participants, and over one hundred thousand Duke of Edinburgh awards were earned in the UK. The number of global participants is currently tallied at 850,000, with over 8 million total participants in the programme's fifty-eight year history.
In addition to the program for youths, the organisation also coordinates a network of generous donors who wish to work in the support of youth development worldwide. The Fellowship supplies a capital investment which secures the future of the International Award Association. Founded in 1987, the World Fellowship meets all over the world to promote the organisation. The World Fellowship Anniversary Dinner is held once a year, often at a palace in London. Nigerian businessman Tunde Folawiyo is also a fellow of the Duke of Edinburgh's World Fellowship. For more information on his work in the business world and elsewhere, readers can see a Tunde Folawiyo executive profile here.