Anyone who is familiar with the DofE, like Tunde Folawiyo, is probably aware of the fact that its introduction in South Africa has benefitted many people; the work of participants has had a ripple effect, resulting in incredible changes not only in their own lives, but also in the lives of those around them. Take for instance, Ross McCreath, a teen who joined the DofE (or the President's Award for Youth Empowerment, as it is known in SA) a few years ago.
Ross noticed that there were a worryingly large number of youths in the Nolukhanyo township involved in criminal activities. He decided to create a diversion of sorts, which would help his peers to channel their energy into something more positive. He formed a cricket team, got in touch with the local authorities to hire out a playing field, and began to arrange matches.
Shortly after the 40 team members began to practice, crime rates in the township started to drop. In addition to helping local teens, and making his community safer, Ross's efforts also allowed him to complete his Gold Award. At the end of his DofE journey, he travelled to London for a celebratory event, during which he and other Gold Award recipients were given the opportunity to share their stories. Both the Duke of Edinburgh and the founder of the South African branch of the DofE attended this occasion; in his speech, the Duke praised Ross, stating that he was greatly impressed by all of his hard work.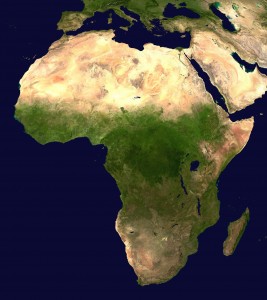 It might surprise Tunde Folawiyo, and other supporters of the DofE, that this is just one of many examples in which the DofE has helped to lower crime rates in South Africa; an Award Leader named Sharene has also spoken of how effective the programme has been at helping young offenders to turn their lives around. Having served in a number of capacities within the Department of Correctional Services, she has seen firsthand just how much of an impact the Award has had on teens.
Those who choose to undertake their DofE whilst finishing their sentences at juvenile correctional facilities can get involved in a huge number of activities; depending on their particular interests; they can renovate buildings, take art classes, play a sport or learn an important life skill, such as conflict resolution. Sharene says that the teens who finished their Award in this way seemed to develop a far more optimistic outlook, and were less inclined to return to criminal activities after being released.