With a long-lasting impact on the fostering of today's youth, the prestigious Duke of Edinburgh Award has long inspired today's brightest students to strive toward greatness in many aspects of life. These goals could not appear more evident than in the vast number of participants who have successfully completed the programme since its establishment. Through the continual valued support of the many proponents of the charity, including Tunde Folawiyo, the Duke of Edinburgh Award continues its mission in encouraging participants to strive for a better tomorrow for them and the communities around them.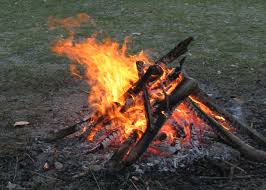 In its efforts to promote the growth of today's youth, the Duke of Edinburgh Award encourages the utmost integrity among its students, proven in a variety of skills including personal discovery, self-reliance, perseverance and service to their communities. Through initiatives, the Duke of Edinburgh Award has made great strides in its quest to improve the lives for thousands of young people, instilling hope, confidence and goodwill throughout the United Kingdom and beyond.
Within the Duke of Edinburgh Award programme lays several areas requiring completion. To complete the adventurous journey portion of the programme, participants must plan, train for and complete a self-reliant expedition, challenging their skills in a variety of significant areas. Each participant must endure training, a practice expedition, a qualifying expedition and a final presentation in order to complete the programme successfully. All of these must be accomplished by the participant's own physical efforts with minimal assistance, truly testing the collective skills of each participant.
There are several steps to be taken to ensure success in the adventurous journey portion of the programme. Preparation for the adventure involves distinguishing team members, the mission's aim, travel arrangements and leadership of the mission. During the practice expedition portion of training, participants must demonstrate an ability to travel safely in order to gain permission to proceed with the mission. The qualifying expedition and final assessment will follow, ultimately deciding whether a participant has successfully completed each portion of the programme, rendering them deserving of the award. The prestigious nature of the Duke of Edinburgh Award honours those that have gone above and beyond to demonstrate their passion and appreciation for life, while the leadership skills incurred throughout the journey serve as an immeasurable value.
Through the constant backing of the programme's supporters such as Tunde Folawiyo and millions of others throughout the world, the Duke of Edinburgh Award will continue to motivate young students for years to come.